The Pellet Gun Shop
The supply of pellet pistols and BB guns,pellets and all pellet pistols and BB guns accessories.
Valken M17 A2 Magazine Fed Marker.
R7 950.00 Purchase/Enquire/Make me an offer
Bottle R1 050.00 Neg.
Gun and Bottle R8 890.00 Neg.
DETAILS
The Valken M17 is a magazine paintball marker with semi-auto and full-auto shooting modes. The Valken M17 operates on a patented fully mechanical internally regulated blow forward system. This innovative blow forward operating system is very reliable and offers extremely easy maintenance, improved reliability, and unmatched consistent velocity. The Valken M17 will shoot regular round paintballs and also First Strike rounds in the included 18 round magazine. The M17 is one of a few paintball markers that provides both mechanical Semi and Full Auto shooting function. This provides shooters with very stable velocities resulting in improved accuracy over a variety of target ranges. NOTE: 13ci tank pictured is not included, stock is included.
Specification
Length: 27 inch
Weight: 5.0 lbs
Polymer composite encased steel construction
2 pin field strip take down
Mechanical Semi/Full Auto Action
Interchangeable AR-15 style grip
Fire selector switch / safety
Ambidextrous magazine release
*Use only with HPA tank; do not use CO2 tank

Package includes:
M17 Marker
Barrel Plug
18 Round Magazine – both FSR and 68 Cal Paintball compatible
MATS 13ci compatible buttstock (13ci Tank NOT Included)
Polymer flip-up sights
Polymer CQC shroud
190mm Smoothbore Bull Barrel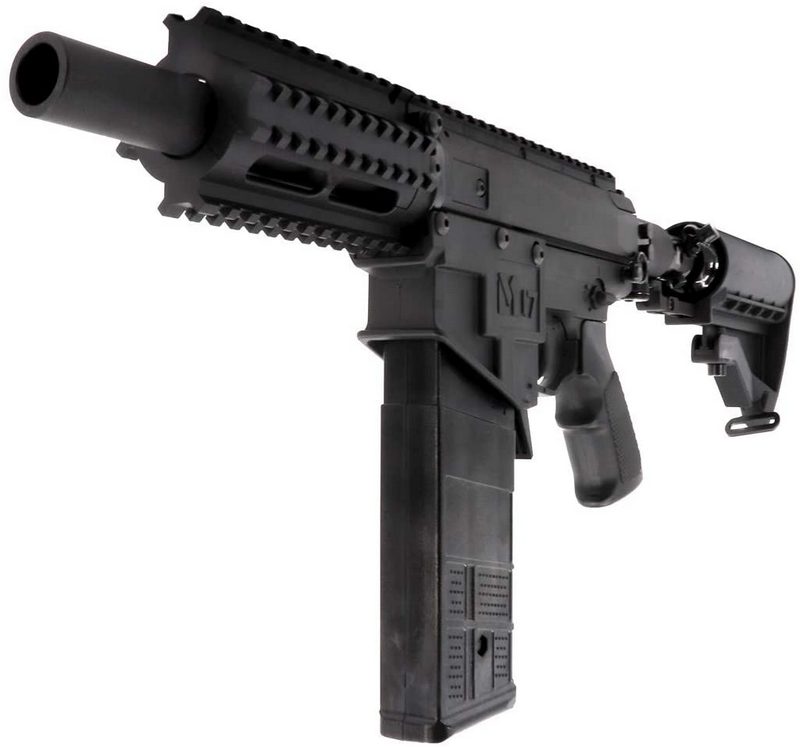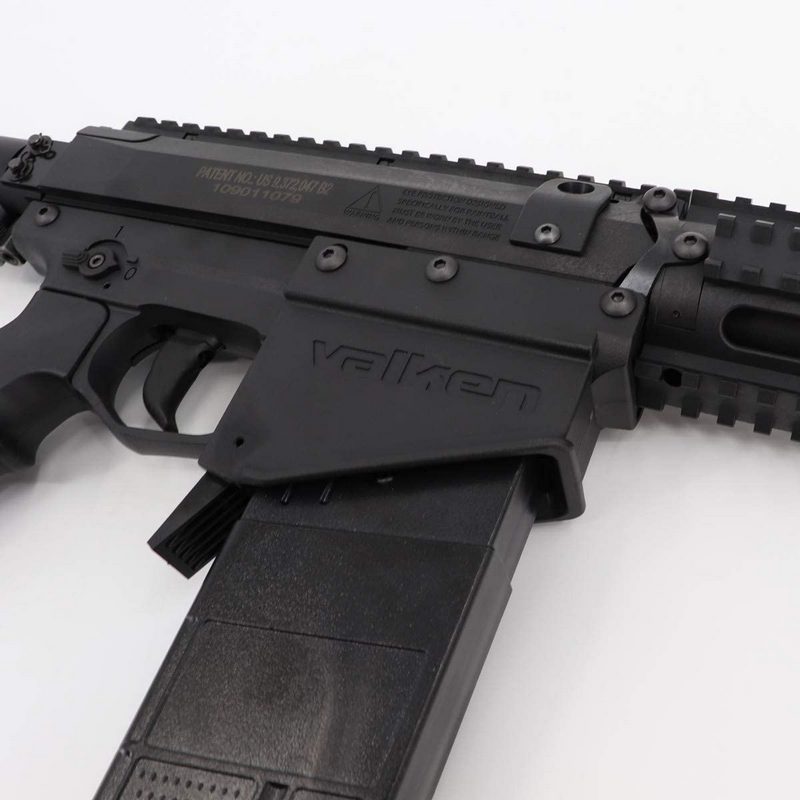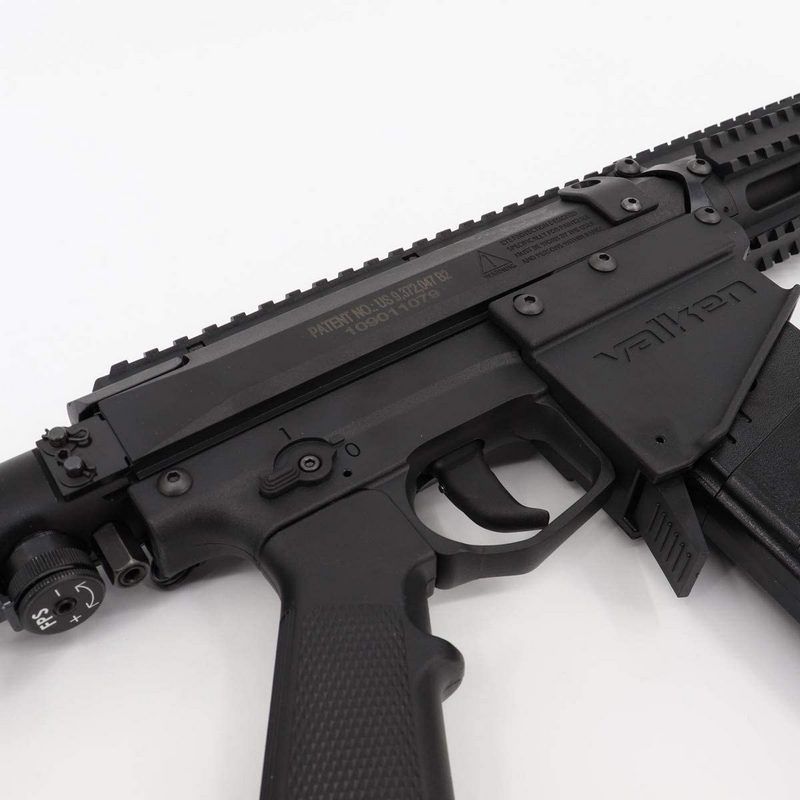 © 2021 Paul L Dogon